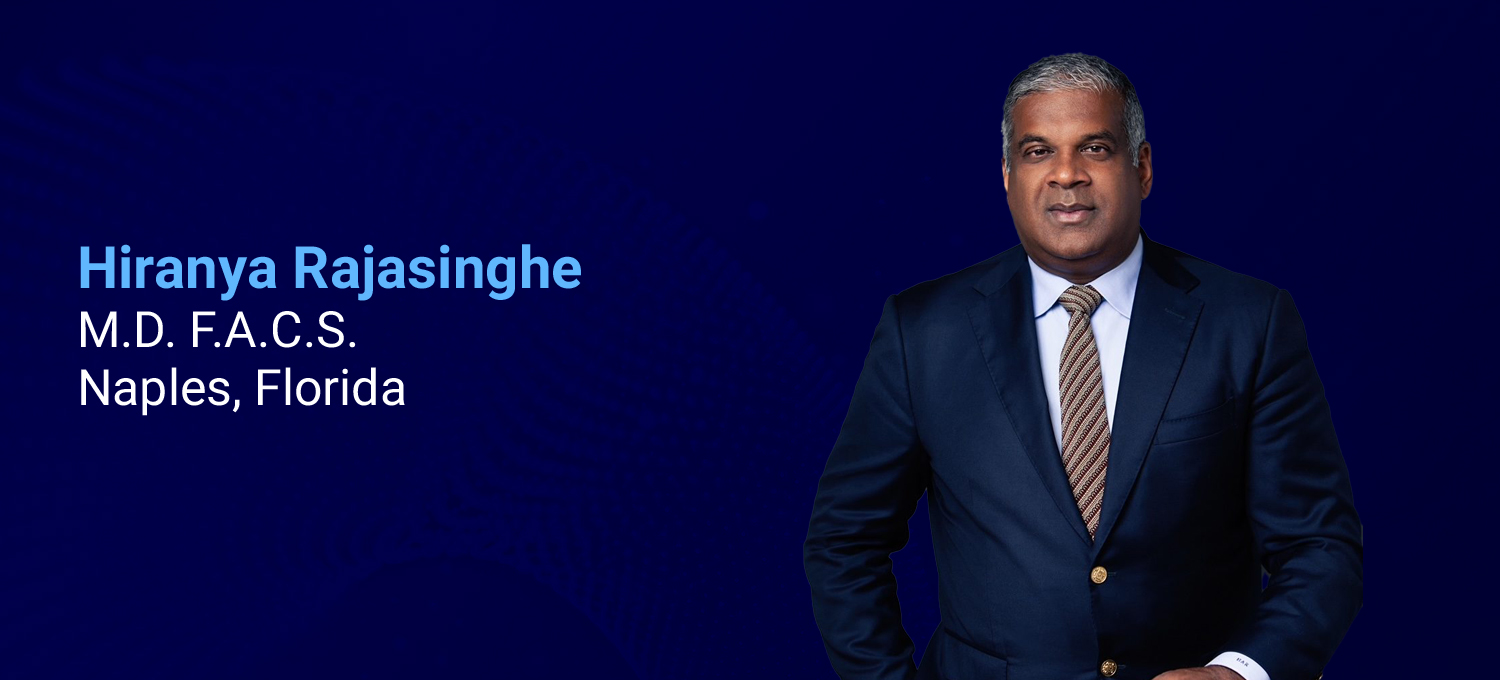 Dr. Hiranya Rajasinghe has a degree from Yale and the Duke University School of Medicine. Completing his residency in general surgery at the University of California, San Francisco, in 1999. He also completed his fellowship in vascular surgery at the Jobst Vascular Center in Toledo, Ohio, in 2002. That year, he joined The Vascular Group of Naples and has been serving the community of Naples ever since.
With a bachelor in science degree from Yale University (Cum Laude). In 1988, he got into Duke University School of Medicine to get his degree as Medical Doctor.
He has a certification from the American Board of Surgery in vascular surgery and has practiced in that field for more than 17 years. Included 4 times in the Gulfshore Life´s list of Top Doctors in Southwest Florida. Dr. Rajasinghe has also been selected by the National Consumers Survey as one of the Most Recommended Physicians in Florida. He also has served on the Executive Council for the Florida Vascular Society.
His specialized interests include the treatment of abdominal aortic aneurysms (AAA), peripheral arterial disease (PAD), carotid artery stenosis, dialysis access management and vein disorders including deep vein thrombosis (DVT).
If you want to reach Dr. Rajasinghe for other purposes different to receiving medical treatment, you can get in touch using the contact form or by using one social media channel such as LinkedIn.
Dr. Rajasinghe posts medical information on Tumblr, Twitter, Scribd, Youtube and SlideShare. You can follow those profiles if you are interested on those topics.
A recommended source in the field is Vascular.org Submit website
What is endovascular surgery?
Brief description
It is a surgical procedure designed to access regions of the body through major blood vessels. Particularly, the femoral artery. The procedure can be performed by a vascular surgeon, radiologists, neurologists, neurosurgeons, cardiologists and cardiothoracic surgeons.