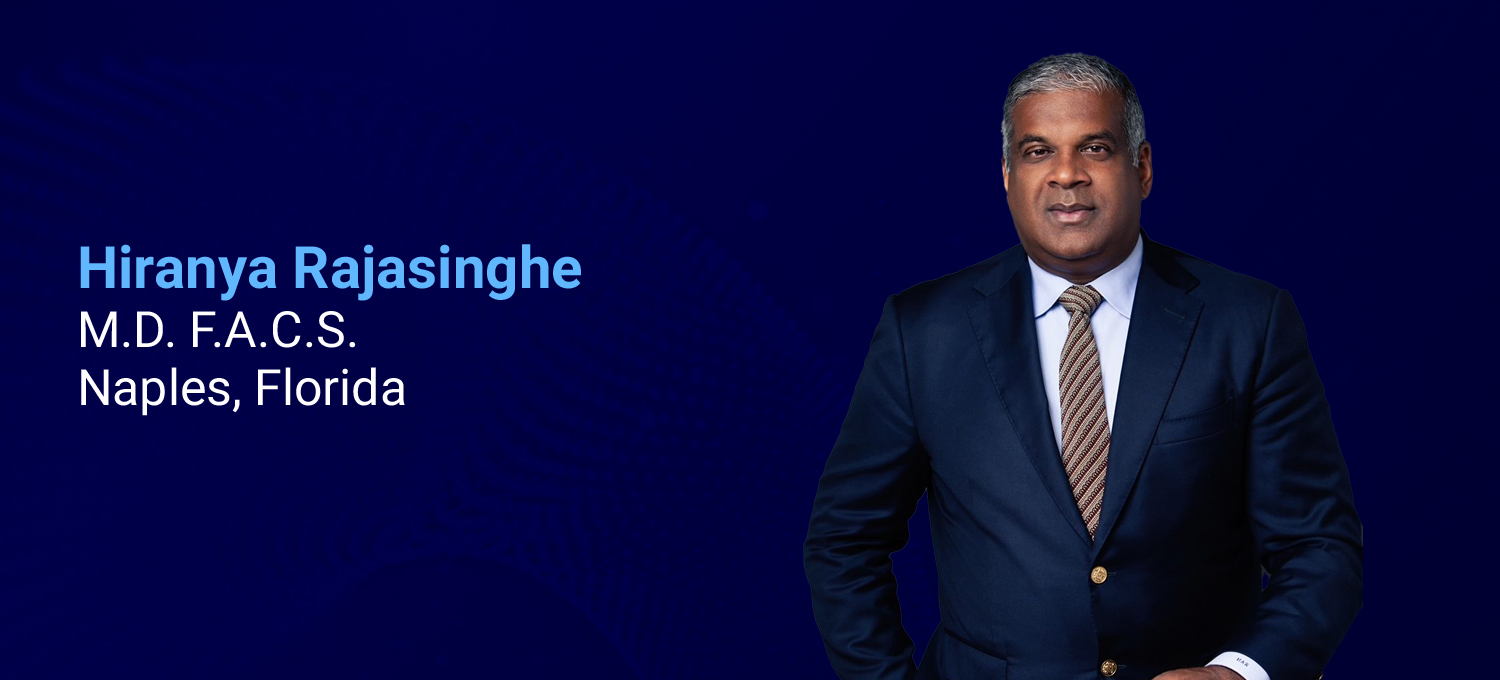 Dr. Hiranya Rajasinghe is a board certified vascular specialist who has practiced exclusively in Naples, Florida for over 20 years after becoming the community's first board certified vascular surgeon specialist. He completed his chief residency in general surgery at the University of California, San Francisco in 1999 and was the first graduating fellow in vascular surgery at Jobst Vascular Center in Toledo, Ohio 2002.
Co-founding The Vascular Group of Naples, www.tvgnaples.com, he has served as Chairman of Surgery at Physicians Regional and section chief for vascular surgery at NCH Healthcare System.
Included 14 times in Gulfshore Life's list of Top Doctors since 2008, Dr. Rajasinghe has also been selected by the National Consumers Survey as one of the Most Recommended Physicians in Florida. In addition, he is Past President for the Florida Vascular Society and South Florida Society for Vascular Surgery.
His specialized interests include the treatment of aortic aneurysms, peripheral arterial disease, carotid artery stenosis, dialysis access management and vein disorders including deep vein thrombosis (DVT).
Dr. Rajasinghe remains actively involved with his alma maters as an Alumni Schools Committee interviewer for Yale, along with STEM/STARS scholarships at both Yale College and the Duke University School of Medicine.
What is endovascular surgery?
Brief description
It is a surgical procedure designed to access regions of the body through major blood vessels. Particularly, the femoral artery. The procedure can be performed by a vascular surgeon, radiologists, neurologists, neurosurgeons, cardiologists and cardiothoracic surgeons.